Is the "Drake Curse" over?
Hip-hop superstar Drake cashed in on over $800,000 when the Nuggets won the NBA Finals in five games over the Miami Heat on Monday.
Back on June 1, Drake dropped $1 million to win $230,000 on the Nuggets to win the series. He also risked $250,000 to win $600,000 on the Nuggets to win in exactly five games.
He did risk $1.25 million but made a nice profit of $830,000.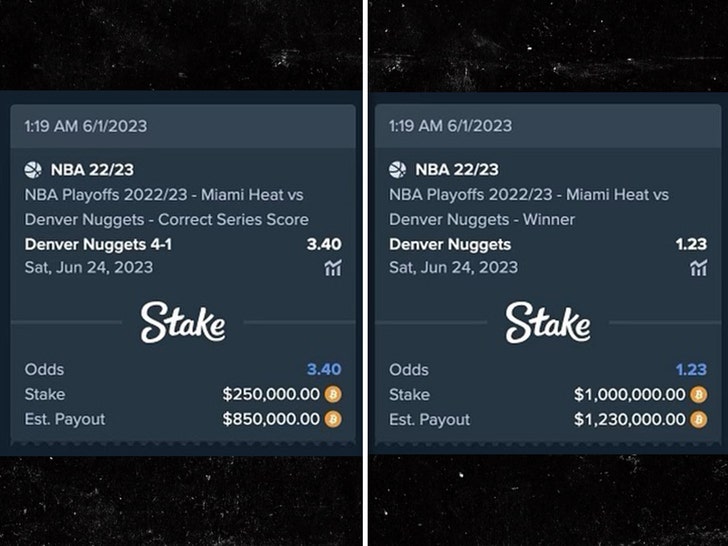 Drake has "cursed" many teams and athletes over the years.
Most notable have been the Kentucky Wildcats men's basketball team, the Alabama Crimson Tide football team, and Conor McGregor.
However, he has won more than people think. His hometown Toronto Raptors captured the NBA title in 2019. Boxer Tyson Fury was supported by Drake as well in 2021 and defeated Deonta Wilder.
The Denver Nuggets have now overcome the "Drake Curse" so the sky is the limit for this team. Nothing can hold them back.
For all the latest breaking in sports entertainment news, be sure to follow TMSPN.com on Facebook, Instagram, and Twitter.